What is the National Dialogue Network (NDN)?
The NDN seeks to coordinate collaborative local conversations into mindful national dialogue. Its design and function is meant to strengthen local civic infrastructures that, collectively, can reveal deeper insights into the national scale awareness of participants. NDN does not consider itself a "scientific poll" in the typical sense because it utilizes the self-selected opinions of participants. But, like voting itself, results and insights are an accurate representation of all who chose to participate. NDN is the grateful recipient of a 2012 Catalyst Award from the National Coalition for Dialogue and Deliberation — Thank you, NCDD members, for your support of this project!
NDN does offer 3rd party organizations and agencies the opportunity to privately add additional printed materials and an extended survey for their own unique audience. If you are interested in learning more about this feature, please leave a message for NDN volunteers by calling toll free: 800-369-2342
The NDN coordinates distinct individual and community conversations giving everyone a "sense of place" and voice within the larger national dialogue.
NDN's dedicated volunteers seek to revitalize and promote civic infrastructures within communities where all who choose to participate will impact the national conversation by:
Focusing intently on an issue over time with others;
Listening to the opinions and ideas being discussed in your community and across the United States; and
Speaking up about your own opinions and ideas in conversations with your family, friends & community.
You are welcome to subscribe to our National Dialogue listserv through this link: www.is.gd/NDNListserv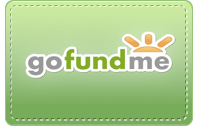 Thank you for your support.
2013 NDN Conversation Guide Volunteers:
Mary Dumas, John Spady, John Perkins, Dyck Dewid, Colin Gallagher, Craig Paterson, and Fedor Ovchinnikov.
2013 NDN Working Group Members:
John Spady, Mary Dumas, Colin Gallagher, Ben Roberts, Craig Paterson, Roshan Bliss, Vanessa Roebuck, John Perkins, Dyck Dewid, Fedor Ovchinnikov, Mark Frischmuth, and Michael Briand.
2013 NDN Advisory Group Members:
Linda Blong, Stephen Buckley, Daniel Clark, Lisa Heft, Peggy Holman, Don LaCombe, Stephanie Nestlerode, Steve Strachan, Sarah Thomson, Faith Trimble, and Rosa Zubizarreta.
The NDN network is a nonpartisan, voluntary working group of practitioners, educators, and researchers in the fields of public engagement, governance, creative leadership, civic renewal, dialogue, deliberation, and participatory decision-making in public issues. We're building a voluntary civic infrastructure that connects conversations across the U.S. among folks who wish to examine a difficult and complex community issue with others who see the situation or challenges from differing perspectives, disciplines, or ideologies. The NDN Network was originally funded by a 2012 NCDD Catalyst Award: www.ncdd.org/10940